Hendrik
---
Great News!! Hendrik has been sold and is now living on Cape Cod with his new family including a pony, a mini, a few goats, some ducks, chickens and rabbits. Congratulations to John and Paula, his new owners.
Hendrik (Ids x Willem) was my first Friesian. Motherline: Ster+Pref, Ster+Pref, Ster, Ster. He was bred in California by Frank Leyendekker and stands 15.1 hands. He has the sweetest personality! These pictures were taken on 7/10/02 when he was 8 years old. Man, can this horse MOVE!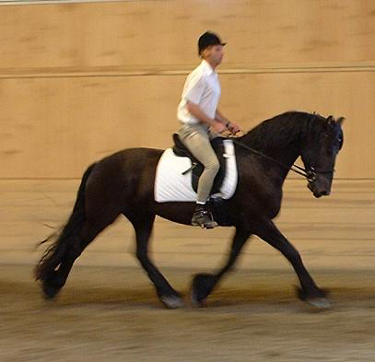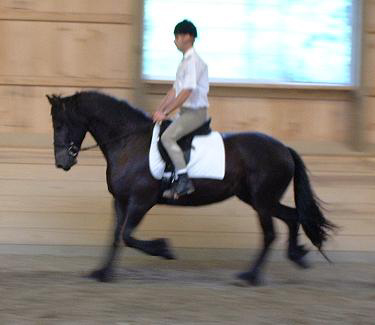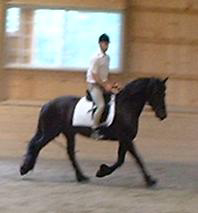 Here he is with my friend Paula, she's the one who took most of the pictures. Thank you, Paula!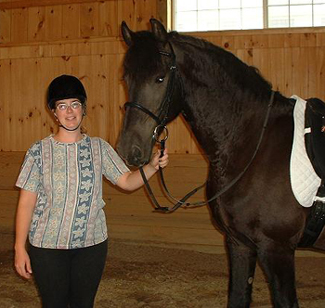 The following pictures were taken in 2001 by his former owner.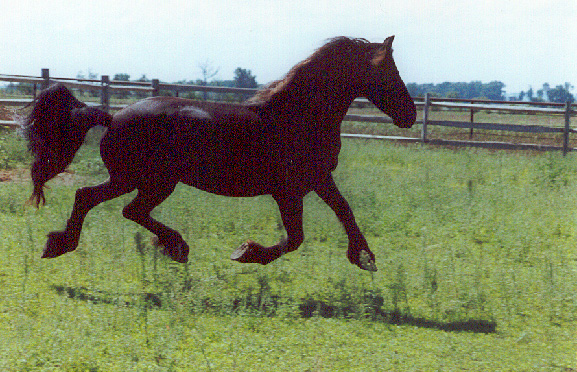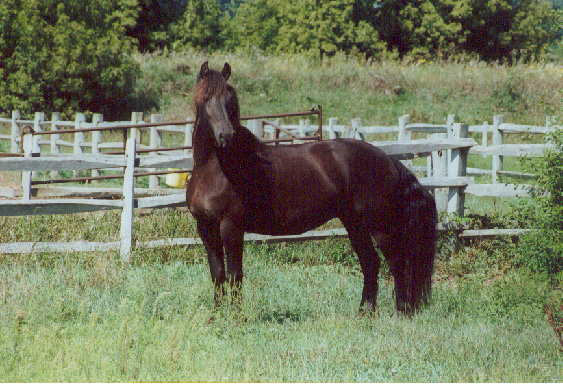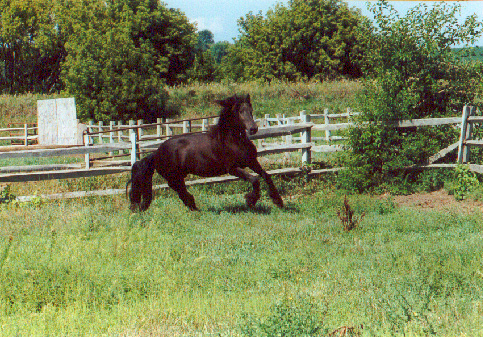 ---